SKIN FAIRY NEEDLELESS REJURAN
SKIN FAIRY NEEDLELESS REJURAN
the LATEST anti-ageing craze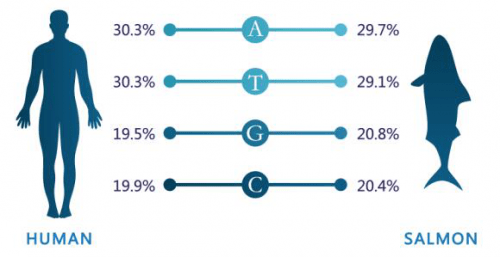 Rejuran Healer is a substance derived from Salmon DNA (also known as PDRN), and is used by medical aesthetic doctors for skin rejuvenation, skin healing and anti-ageing. Rejuran also goes by names such as Rejuran Healer, Skin Booster, Baby Skin Injection, 婴儿针 , and is wildly popular in South Korea, Japan, Taiwan, Vietnam and many South East Asian countries including Singapore.


It is usually injected into the skin using a manual hand technique that involves a needle prick every 2cm apart. When Salmon PolyNucleotides are hand administered to the patient's face and neck area using needles. It requires approximately 200 injections.


A key benefit of Rejuran is that its active compounds are bio-compatible with humans, meaning that it is safe for long term use. But what's even more exciting is that Salmon DNA effectively reverses signs of skin ageing and gives desirable results such as improved skin texture, firmness and elasticity. With more treatments, skin treated with Salmon DNA will show greater radiance and youthful natural looking volumization.



THE SCIENCE BEHIND NEEDLELESS REJURAN
Rejuran contains both PN and PDRN molecules. These molecules contain large amounts of omega-3 fatty acids and are full of anti-oxidant properties.

"Anti-oxidants neutralize free radicals which are harmful for our skin cells, thus the boost of Salmon PN and PDRN anti-oxidants into the skin gives a tremendous rejuvenation effect."
THE LATEST NEEDLELESS REJURAN TREATMENT
For those that are squeamish about needles, the Needleless Salmon DNA version is now available at ILLUMIA, using an FDA approved world's 1st technology to administer the Salmon PN/PDRN into the skin dermis WITHOUT ANY NEEDLES.
SEE THE TREATMENT IN ACTION
HOW DOES NEEDLELESS REJURAN WORK? how needleless rejuran works diagram
In order for Salmon PN/PDRN or Rejuran Healer to work, it needs to be introduced into the dermis of the skin.


Illumia uses breakthrough SEP electroporation technology to deliver the Salmon PN/PDRN formula deep down into the dermis layer, penetrating the superficial layers without the need for any invasive needles. This is an FDA approved technology that is clinically proven to improve absorption of molecules up to 17X more than topical application.


The electrical pulses feel like gentle pokes and do not cause pain. Most importantly, the skin barrier is left intact meaning that there is zero downtime and no possibility of infection.
NEEDLELESS REJURAN BENEFITS
Intense skin hydration
Improved skin elasticity
Even skin tone
Repairs acne skin
Lesser fine lines and wrinkles
Heals the skin, fights free radicals and has anti-inflammatory effects
REJURAN HEALER INJECTION VS NEEDLE-LESS REJURAN
| | |
| --- | --- |
| HAND INJECTION METHOD | NEEDLESLESS REJURAN METHOD |
| Causes skin bumps | ✔No skin bumps |
| Downtime of 2 to 5 days to resolve redness, swelling and bumpiness | ✔ZERO downtime |
| Reaches Deep dermis layer | ✔Reaches deep into the subcutaneous dermis layer |
| 80 – 95% Product efficiency | ✔75 – 80% Product efficiency |
| | |
PN AND PDRN, WHAT'S THE DIFFERENCE?
The difference between PN and PDRN is that PN molecules are 2nd generation PDRN molecules. In other words, you can consider PN to be the upgraded better improved version of Salmon DNA extracts with a higher concentration of stronger regenerative properties.


At Illumia, we use a combination of PN and PDRN, so that you don't miss out on the extra benefits PN molecules are loaded with.
IS NEEDLE-LESS REJURAN EFFECTIVE?
Yes it is. As long as the PN/PDRN formula reaches the dermis, it will kickstart the process of angiogenesis and collagen formation to repair the skin. While intradermal injections have slightly less wastage (15% to 20% difference) compared to needless Rejuran, the fact that it causes downtime of a few days makes it unaffordable for many patients. Plus, the hundreds of needle injections needed makes it known to be one of the most painful aesthetic procedures, while the needleless version has no pain and no discomfort. In conclusion, even with a reduced efficiency of 15 to 20%, needleless rejuran is still effective enough to show significant visible results.
COST OF NEEDLELESS REJURAN
The price of Rejuran injections range from $600 to $1200, depending on the injector, the size of the treated area and also the number of treatment sessions required. Anything less than $600 should be a cause of alarm as Salmon DNA formulations do not come cheap.

The price of the needleless version is comparable and ranges from $600 to $1000.